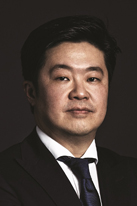 Founder and Partner
MBK Partners
Michael ByungJu Kim is Founder and Partner of MBK Partners. MBKP is a leading North Asia private equity firm, with over $22 billion in capital under management and offices in Seoul, Tokyo, Beijing, Hong Kong and Shanghai. Prior to MBKP, Mr. Kim was President of Carlyle Asia and a member of The Carlyle Group's Management Committee. Before Carlyle, Mr. Kim was Managing Director and COO of Asia-Pacific Investment Banking for Salomon Smith Barney and an Executive Director at Goldman, Sachs & Co.
Mr. Kim has a BA with Honors from Haverford College, where he was a member of Phi Beta Kappa, and an MBA from Harvard Business School. He was also a Fulbright Scholar.
Mr. Kim has served or serves on the boards of directors of KorAm Bank, China Network Systems, Yayoi, D'Live, Tasaki, Universal Studios Japan, Coway, ING Life Korea and Homeplus. He also has served or serves on the boards of trustees of The Metropolitan Museum of Art, Carnegie Hall, Haverford College, Harvard Business School and the MBK Scholarship Foundation.
Mr. Kim was named one of Bloomberg's "50 Most Influential People in the World" in 2015 and CKA's "Philanthropist of the Year" in 2017.