FORBES ASIA CEO WEBINAR: EPISODE 2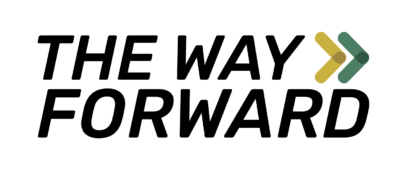 The world is struggling to find its way back from a pandemic as corrosive to the commercial and political order as it is devastating to lives and livelihoods. But there is no going back. CEOs and entrepreneurs are instead forging ahead with new solutions. In this second Forbes Asia CEO Webinar, we continue bringing the annual Forbes Global CEO Conference online, convening prominent business leaders virtually to share insights on navigating the pandemic, spotting opportunities and staking out the way forward.
AGENDA
(Click on panel topic to read more)
Time: 15:00 to 17:15 (Hong Kong time)
Session 1 - Money & Investing: Fever Pitch
Many justified 2020's paradoxical pandemic rally as a sensible bet on tech stocks leading society's digitalization. The stimulus rally rolls on in 2021, but tech no longer leads it: hot money is rushing fearlessly into seemingly everything—from property and global recovery plays like copper and Korea to unconventional assets like bitcoin and blank-check companies. This panel will decide which merit bullishness and which are just bull.
Moderated by Wayne Arnold, Executive Editor, Forbes Asia
Confirmed speakers:
Chew Gek Khim, Executive Chairman, The Straits Trading Company
Michael ByungJu Kim, Founder and Partner, MBK Partners
Kuok Meng Xiong, Founder and Managing Partner, K3 Ventures
Danny Yong, CEO and CIO, Dymon Asia Capital
Session 2 - Travel & Tourism: Motion Sickness
No industry has been hit harder, and the impact in archipelagic Asia goes well beyond damage to less-developed economies that rely on tourists: travel paralysis poses an existential threat to commercial hubs and financial centers. This panel will discuss how the industry is using technology to boost sustainability, how businesses will adapt and what you'll need in your carry-on to explore the post-pandemic world.
Moderated by Rana Wehbe Watson, Senior Editor-Special Projects, Forbes Asia
Confirmed speakers:
Sonia Cheng, Chief Executive Officer, Rosewood Hotel Group
Lance Y. Gokongwei, President and CEO, JG Summit Holdings, President and CEO, Cebu Pacific Air
Y.K. Pang, Chairman, Hong Kong Tourism Board
Session 3 - Healthcare: Commonhealth of Nations
Covid vaccines were developed in record time, but delivery delays underscore again how unprepared healthcare policy was for a pandemic. The focus was on individual risks—cancer and heart disease—not the global "herd." Asia responded well, but vaccine nationalism now compounds the vulnerability of aging societies to cross-border contagion. This panel will discuss how companies are building healthcare networks that bounce back faster next time.
Moderated by Justin Doebele, Editor, Forbes Asia, Executive Director – Content, Forbes Asia
Confirmed speakers:
Nisa Leung, Managing Partner, Qiming Venture Partners
Preetha Reddy, Executive Vice Chairperson, Apollo Hospitals Group
Andreas Wicki, Chief Executive Officer, HBM Healthcare Investments
Danny Yeung, CEO and Cofounder, Prenetics Group
Time: 10:00 to 12:00 (Hong Kong time)
Session 2 - U.S. and Asia: Contraindications
The pandemic has heightened tensions between Beijing and Washington, with Asian companies caught in an intensifying crossfire on everything from semiconductors and stock listings to trade and TikTok. This panel will assess how the geopolitical landscape may evolve under the new U.S. administration, and the potential risks and opportunities ahead for business and financial markets across Asia and the Pacific.
Moderated by Rich Karlgaard, Futurist and Editor-at-Large, Forbes Media
Confirmed speakers:
Muhamad Chatib Basri, Former Minister of Finance, Indonesia
Laura M Cha, Chairman, Hong Kong Exchanges and Clearing
Daniel Yergin, Vice Chairman, IHS Markit, Pulitzer Prize Winner
Session 3 - Entrepreneurship: Immune Response
Entrepreneurs thrive on devising solutions to the world's most pressing problems. Low rates triggered a surge in global funding that enabled companies to keep innovating and expanding into the pandemic. But it also kept alive weaker competitors that might ordinarily have succumbed long ago. This panel of world-beating entrepreneurs will discuss how they seized opportunities through the pandemic, how to fend off the zombies, and what will happen should the cash tsunami ebb as the pandemic eases and global growth rebounds.
Moderated by Rana Wehbe Watson, Senior Editor-Special Projects, Forbes Asia
Confirmed speakers:
Kevin Aluwi, Co-CEO, Gojek Group
Byju Raveendran, Founder and CEO, BYJU'S
Eric S. Yuan , Founder and CEO, Zoom