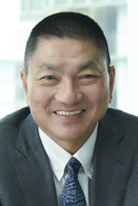 Co-Chairman and Co-CIO
Value Partners Group
Dato' Seri CHEAH Cheng Hye is Co-Chairman and Co-Chief Investment Officer of Value Partners Group. He has more than 30 years of investment experience, and is considered one of the leading practitioners of value-investing in Asia and beyond. Value Partners and he personally have received a total of more than 220 professional awards and prizes since the firm's inception.
Dato' Seri CHEAH has been in charge of Value Partners since he co-founded the firm in February 1993. He led Value Partners to a successful listing on the Main Board of the Hong Kong Stock Exchange in 2007. The firm became the first asset management company listed in Hong Kong.
Dato' Seri CHEAH currently serves as an Independent Non-executive Director, Chairman of Investment Committee and Cash Market Consultative Panel of Hong Kong Exchanges and Clearing Limited, a member of the Hong Kong University of Science and Technology Business School Advisory Council, Convenor of Advisory Council for the Malaysian Chamber of Commerce (Hong Kong and Macau), a member of the Hong Kong Trade Development Council Belt and Road & Greater Bay Area Committee, a Fellow of the Hong Kong Management Association, and a member of the Hong Kong Academy of Finance.
Prior to starting Value Partners, Dato' Seri CHEAH worked at Morgan Grenfell Group in Hong Kong, where, in 1989, he founded the Company's HK/China equities research department as the Head of Research. Prior to this, he was a financial journalist with the Asian Wall Street Journal and Far Eastern Economic Review.