FORBES ASIA CEO WEBINAR: EPISODE 1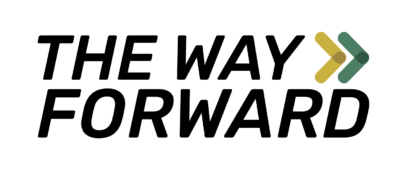 Has the world lost its way? In an age of staggering discovery and technological advances, the global economy has been hobbled by a lifeless microbe. Yet CEOs, entrepreneurs and policymakers are already leading the long journey back. The Forbes Asia CEO Webinar, this year's digital alternative to the annual Forbes Global CEO Conference, will convene prominent business leaders virtually to share insights on how best to navigate the pandemic, spot opportunities and stake out the way forward.
AGENDA
(Click on panel topic to read more)
Time: 15:00 to 17:15 (Singapore time)
Session 1 - Economy & Trade: What Doesn't Kill Us
As the pandemic continues to spread, the damage to globalization may prove irreversible. The virus struck already fragile economic relationships, aiding isolationists. The accelerating digitalization of commerce gives business leaders an opportunity to build a more equitable, sustainable economy. This panel of CEOs will evaluate which sectors are rebounding, which merit new investment, and which will never be the same.
Moderated by Wayne Arnold, Executive Editor, Forbes Asia
Confirmed speakers:
Goodwin Gaw, Managing Principal and Chairman, Gaw Capital Partners
Ho Kwon Ping, Executive Chairman, Banyan Tree Holdings
Aloke Lohia, Group CEO, Indorama Ventures
Kiran Mazumdar-Shaw, Executive Chairperson, Biocon
Session 2 - Family Business: Expedition into the Unknown
The pandemic has redrawn the map, dislocating industries, networks and succession plans. Family businesses are joining the rush to digitalize commerce and embrace innovation. But before blazing ahead, they need to assess their company's vulnerabilities. This panel of family business leaders will share how to ensure new investments complement existing ones so they go the distance—not in circles.
Moderated by Rana Wehbe Watson, Senior Editor-Special Projects, Forbes Asia
Confirmed speakers:
Rose Damen, Family Shareholder, Damen Shipyards Group, Managing Director, Damen Yachting
Kenneth Goi, COO and Executive Director, GSH Corporation
Roshni Nadar Malhotra, Executive Director and CEO, HCL Corporation, Chairperson, HCL Technologies
Axton Salim, Executive Director, Salim Group
Session 3 - Money & Investing: Washing the 'Invisible Hand'
Money printing has flooded the world with cash, much of it pouring into tech stocks leading society's digitalization. Volatility, however, favors deep-pocketed investors who can wait for recovery. The first glimmers are in countries whose governments subdued the virus and will now steer investment. This panel will examine a market where profit may depend largely on predicting policy.
Moderated by Wayne Arnold, Executive Editor, Forbes Asia
Confirmed speakers:
Cheah Cheng Hye, Co-Chairman and Co-CIO, Value Partners Group
JP Gan, Founding Partner, INCE Capital
Janet Henry, Global Chief Economist, HSBC
Jean Eric Salata, Chief Executive and Founding Partner, Baring Private Equity Asia
Time: 10:00 to 12:00 (Singapore time)
Session 2 - Innovation: Germ of an Idea
This panel will discuss how the pandemic is forcing businesses to redefine not only their market, but also their purpose. Businesses once developed products; they now must devise tools that tangibly reduce risks to society and create a more sustainable, inclusive world. This will require groundbreaking innovations in healthcare, e-commerce, energy and food security —and improved access to it all.
Moderated by Wayne Arnold, Executive Editor, Forbes Asia
Confirmed speakers:
Jane Sun, Chief Executive Officer, Trip.com Group
Hendra Soetjipto Tan, Group CEO, Star Energy Geothermal Group
David Yeung, Founder and CEO, Green Monday Group
Session 3 - Leadership: Making the Call
The chorus for accountability has yielded to a cry for bold leadership. Successful CEOs know they need a balance of both. Driving business means embracing inclusion, sustainability and technology. When crisis strikes, however, leaders need to deliver results, not compromise. This panel will discuss how CEOs can prepare their company to survive anything and anyone—including them.
Moderated by Rana Wehbe Watson, Senior Editor-Special Projects, Forbes Asia
Confirmed speakers:
Adrian Cheng, CEO, New World Development, Founder, K11 Group
Tony Fernandes, Chief Executive Officer, AirAsia Group
Arif P. Rachmat, Cofounder and Executive Chairman, TAP Group
Enrique K. Razon Jr., Chairman and President, International Container Terminal Services, Inc